Press reports
When is now * in the media
A report on "Mother's Fines"
WHEN IS NOW – HANDMADE DOLLS FROM AUSTRIA
25/03/2019
There are these little fine things that make life so beautiful and that I love to track down for Mother's Finest! I also count the beautiful, hand-made rag dolls by Barbara Langl among these fine special features. So delightful, with a smiling face, cute accessories and own stories. A real eye-catcher for the children's room and of course to play and love and let your imagination spark.
Vienna Deluxe
Spring 2019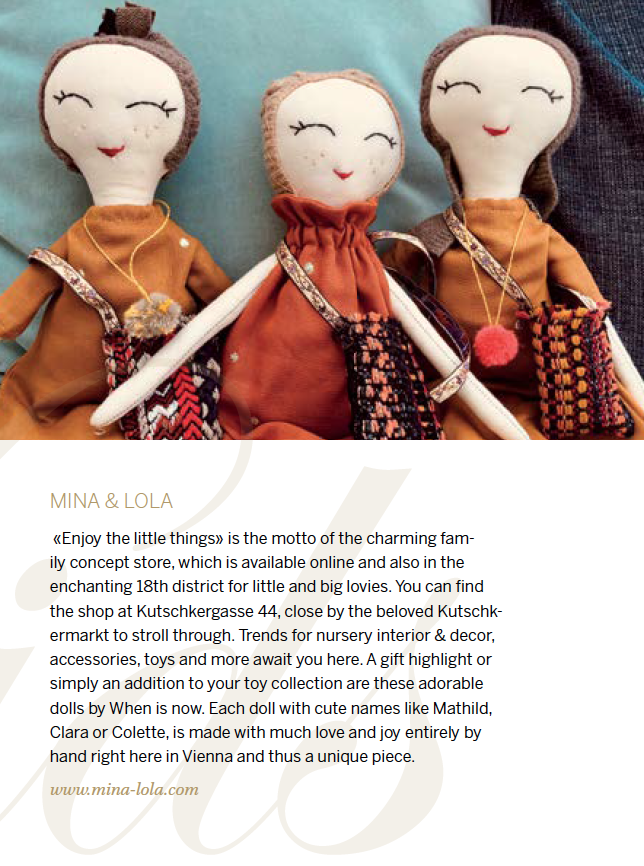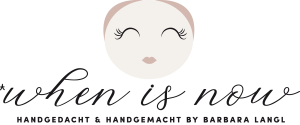 * when is now stands for high-quality, sustainable, handmade and handmade dolls as toys, decorative objects, heirlooms and accessories from our own creative laboratory. I am happy when the dolls give their future doll mums just as much pleasure that they give me in the designs and implementation and I am excited to see what I am told about their adventures with them.
Mail to office@whenisnow.at.
handmade and handmade by Barbara Langl