1 - 8 Sept 2023 | Creative Retreat
Sewing for the soul
Sewing & Upcycling retreat
with Barbara Langl & Ellen Remiger
During your one week stay you have the opportunity to develop your creativity through the art of sewing and upcycling. Nourish your soul and be inspired by the spectacular views of the surrounding mountains of the Salzkammergut and the beauty by the lake Attersee in Austria. Take an early morning swim or start the day with a meditative yoga class and enjoy the intimacy of a small group of like-minded people who love to sew and work with textiles.
Book now
THE WORKSHOP
Join us on a journey of creation and renewal! In our creative retreat, you'll have the chance to take/to bring your favorite item and turn it into a brand new piece of clothing, or breathe new life into old items in your wardrobe.
We'll teach you how to copy the pattern of your favorite item and show you how to sew it from scratch. Bring along your fabric, and any necessary additionals like zippers, buttons and interlining. With our help, you'll be able to create a new and improved version of your favorite item.
Or, why not – try your hand at upcycling? With our guidance, you can take your old clothes and turn them into something new and unique. Whether it's a new piece of clothing, an accessory, or something for a loved one, your imagination is the limit!
We do require some prerequisites for our workshop, however. You should be familiar with how to use a sewing machine, have some basic sewing skills, and be ready to embrace the creative process with an open mind.
So why wait? Sign up now and join us on this exciting adventure of creativity and upcycling!
REQUIREMENTS
Since we do not know your skill level we would like to give you an idea what is necessary for your personal succeed.
You know how to thread and operate a sewing machine.
You have some experience in sewing. That means you have sewn some items already.
You are curious and you are up for trying out something new. And you would like to hurl yourself into our sewing adventure.
THE MEALS
In addition to our workshop, you'll enjoy nourishing meals prepared by our talented chef Karin. She sources and uses the freshest local ingredients to create healthy and vegetarian seasonal dishes.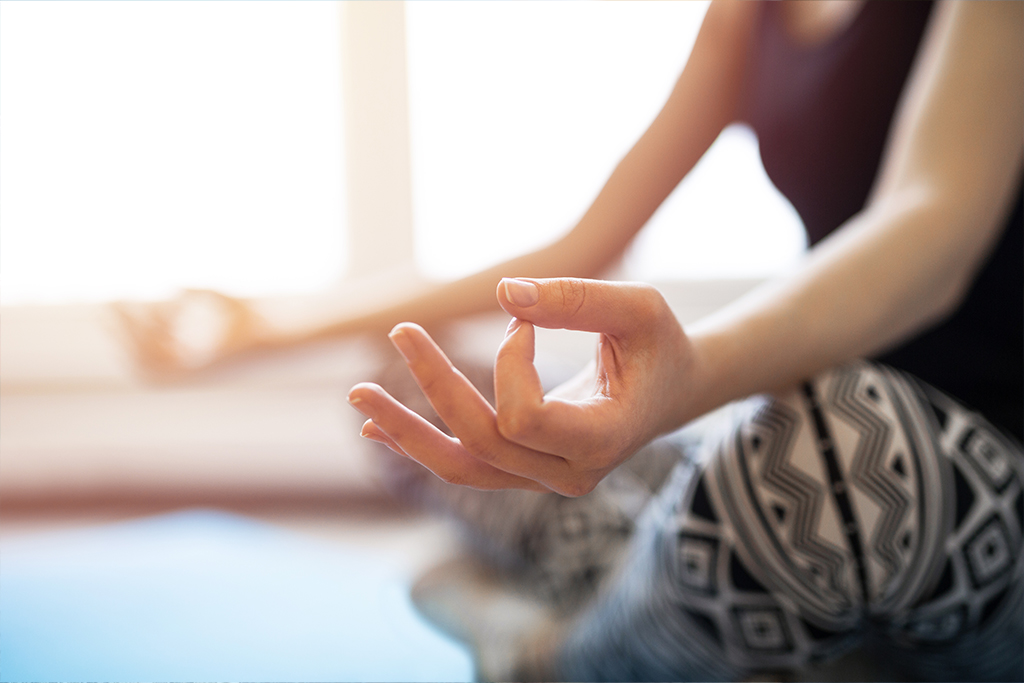 YOGA CLASS with Susanne Schlesinger
Being mobile – becoming mobile – staying mobile together with relaxation and mindfulness brings body, mind and soul together.
Susanne is a certified Feldenkrais trainer, systemic constellation facilitator, certified yoga teacher, kinesiologist, state certified hiking and snowshoe guide, Acces Bars and Acces Consciousness Facilitator and has years of experience in leading seminars and courses.
Together with her two sons she lives in Weyregg at the Attersee.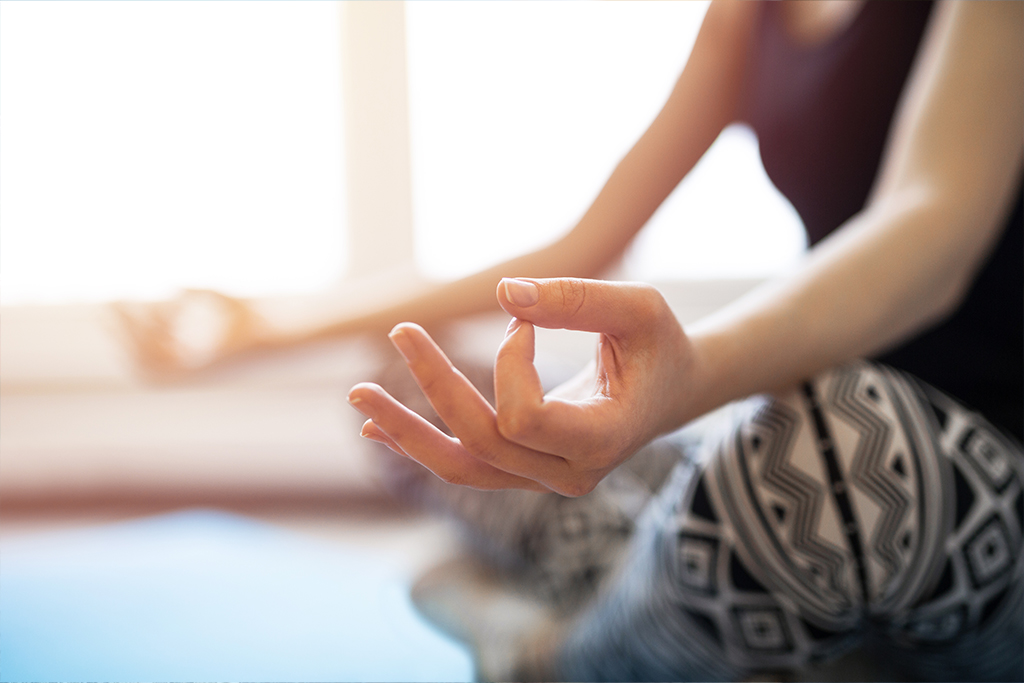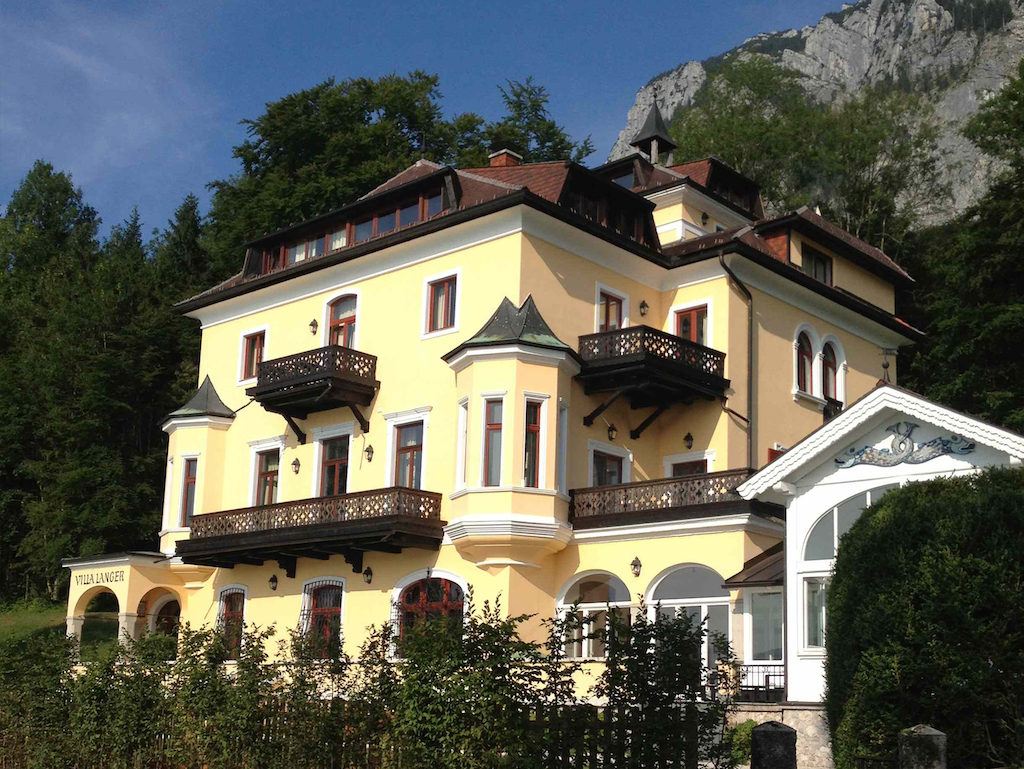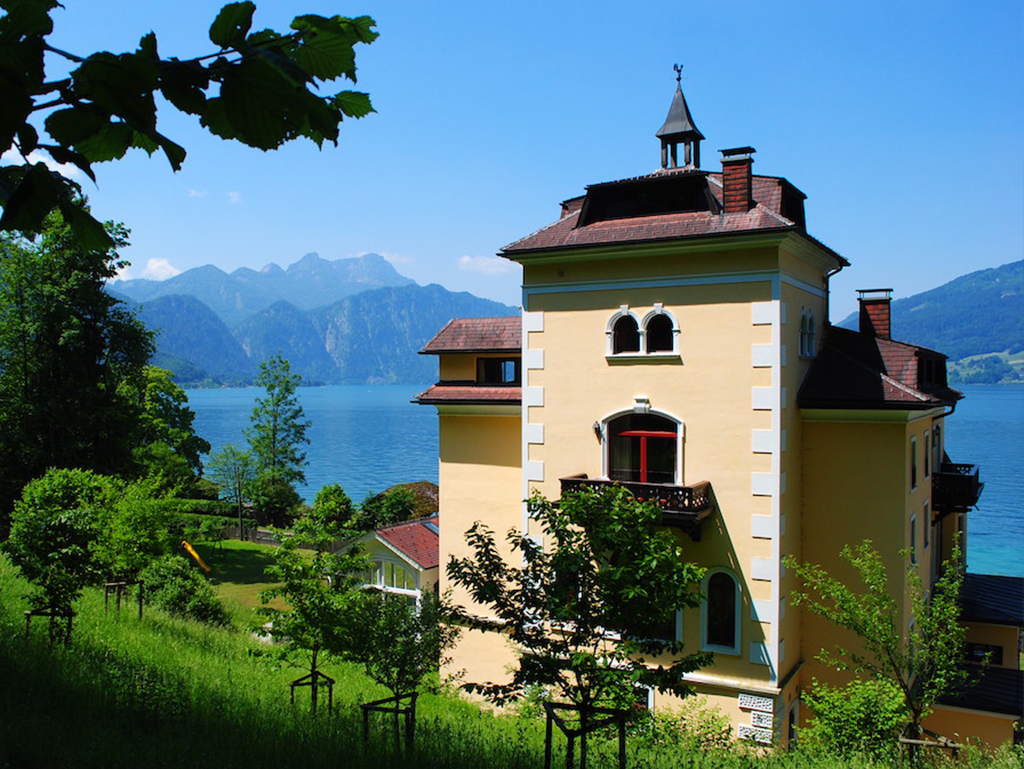 Villa Langer is situated in Steinbach at the Attersee in the lovely Salzkammergut, Austria.
The Villa Langer (former known as Brauner-Paulick-Langer Villa) was built in 1891 "in Byzantine style" for Josef Brauner, the co-founder and co-owner of the Vienna Lohner-Werke. His granddaughter was married to Gustav Langer and so the name of the Villa became Villa Langer.
Inspired by the numerous visitors of artistic and intellectual calibre, the old German furnishings of the Brauner-Paulick-Langer Villa were gradually furnished with Art Nouveau elements by its keepers, which only enhances the feel-good character of this house. One inevitably stops on the wooden stairs of the imposing staircase to take a closer look at the numerous copper engravings. Remarkable in the salon is the large painting "Judith and Holofernes" or in the dining room the architectural drawing of the Villa Paulick in Seewalchen coloured by Joseph Eder. And in the garden Gustav Klimt was playing tennis with his friends.
The villa has been in the family for more than 125 years and was a guesthouse for twenty years. Now it is only used as a private holiday home and for special events. The villa is located directly on the lake with an own bathing area and a boathouse.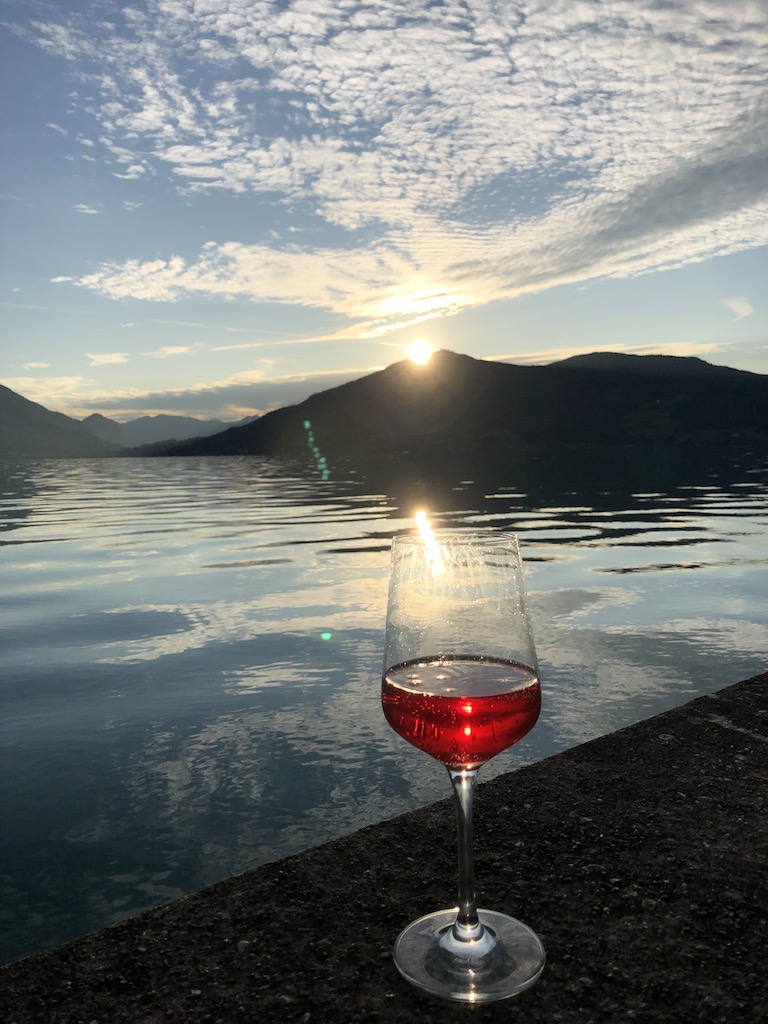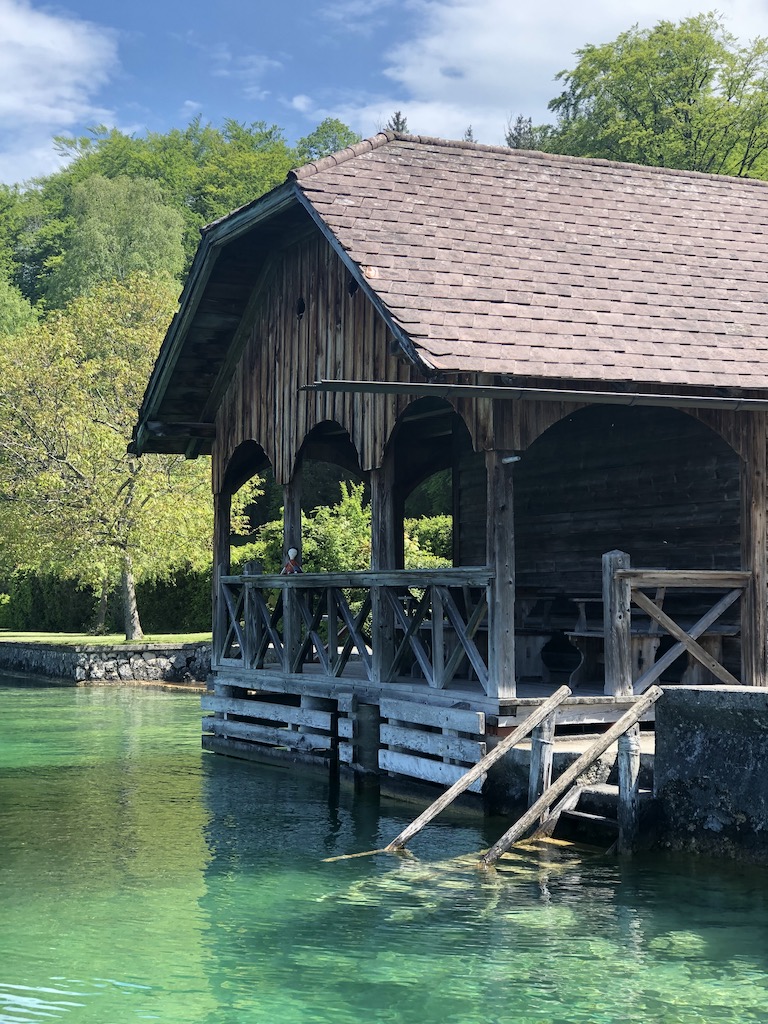 TRAVEL
Austria is situated in the heart of Europe and many historical places like Venice, Florence, Prague, London, Paris,… can be reached in a short time, weather by train or flight.
Villa Langer is situated on the Attersee in the Salzkammergut in the middle of Austria, near Salzburg. Salzburg has an international airport and a train station and it's a 45 minutes car drive distance away. We offer a transfer service from Salzburg Airport/Salzburg train station at a prearranged time.
From Munich airport/Munich train station you can easy travel to Salzburg train station in about 2 hours.
What is included?
7 nights accommodation
7 breakfasts, 6 lunches, 7 dinners
tea, coffee
1 lunchbox for excursion
Transport to and from excursion, entrance fees
5 day workshop with Ellen Remiger & Barbara Langl
Daily morning Yoga with Susanne Schlesinger
Group pick up and return from/to the airport/train station Salzburg at a specific time.
What is NOT included?
Airfares, alcoholic drinks and coffee breaks during the excursions are not included.
WORKSHOP SCHEDULE
Sept 1: Arrival, settle in, dinner
Sept 2: Trip to Bad Ischl with its famous flea market, emperor's villa; In the afternoon overview & workshop start
Sept 3: Workshop
Sept 4: Workshop
Sept 5: Excursion: We discover the Austrian linen production including a visit to the weaving museum and a linen weaving mill.
Sept 6: Workshop
Sept 7: Workshop
Sept 8: Departure after breakfast
Timeline
7:30 – 8.30 am morning yoga and/or morning swim (non obligatory)
8:30 – 9:30 am breakfast
9:30 – 1 pm workshop
1 – 2.30 pm lunch
2:30 – 17 pm workshop
19:00 pm dinner
DEPOSIT
To book your place, please follow the payment details with your preferred accommodation. 30% of the workshop fee is required to register. The remaining amount is due by June 15th 2023. Your place for the workshop is guaranteed with the fully booking.
Please note all bookings are first come first serve basis.
ACCOMODATION VILLA LANGER
4 single rooms – € 3.400,–/p.P. (approx. GBP 2.985,– | USD 3.635,–)
6 single rooms – € 3.250,–/p.P. (approx. GBP 2.855,– | USD 3.477,–)
2 small single rooms – € 3.050,–/p.P. (approx. GBP 2.680,– | USD 3.260,–)
2 rooms – possibility for double occupancy – € 2.950,– (approx. GBP 2.590,– | USD 3.155,–)
Please note that all rooms come with their own bathroom. There is no TV or Safe in the rooms. WIFI is available at the Villa.
REFUND POLICY
All payments including the deposit are non-refundable unless we are able to fill your place or we cancel the workshop. We highly recommend a travel insurance for your airfair and workshop fees in case you are unable to attend due to unexpected circumstances.
SCHEDULE OF PAYMENT
30% of the fee is due on registration. This is non-refundable, unless we are able to fill your place or we cancel the workshop. Remaining payment is due on June 15th 2023.
PAYMENT
Payment can be made by debit or credit card or bank transfer. For bank transfer we will send you an email with the bank details. Please follow the details in the order form below. Your booking is only guaranteed with the fully payment.
QUESTIONS
If you have any questions about anything which is not answered here, please contact us by emailing at creativeretreat@whenisnow.at and we will do our best to answer your questions.
ABOUT Ellen Remiger & Barbara Langl
Ellen Remiger
Introducing Ellen Remiger, a certified garment technician with over 30 years of professional experience in the garment industry. Ellen's extensive training and expertise have contributed to her being one of the best pattern makers in the industry. Her attention to detail, precision, and passion for garment making sets her apart from others in the field.
Ellen has completed an education as a tailor and has experience in various areas such as initial pattern making, fit control, quality assurance, and quality control at domestic and abroad.
Ellen makes patterns for reputable companies as well as for customized garments that fit perfectly and offer her customers a unique wearing experience. She can transform her clients' visions into stunning garments, all while ensuring that the garments are precise, detail-oriented, and high quality.
What sets Ellen apart from other garment technicians is her dedication to the environment. She has specialized in upcycling garments in recent years, developing a unique technique to recycle fabric remnants that would normally end up in the trash can. By doing so, she not only creates eco-friendly garments but also ensures that each piece is distinct and fashionable.
To perfect her upcycling techniques, Ellen learned draping techniques from Berlin-based fashion designer Christine Mayer of MAYER.Into the light. This training allowed her to make her work even more creative.
With Ellen's upcycled garments, customers can look unique and do their part to protect the environment.
You want to see more of Ellens work: schnittdesign-er or follow her on Instagram schnittdesign-er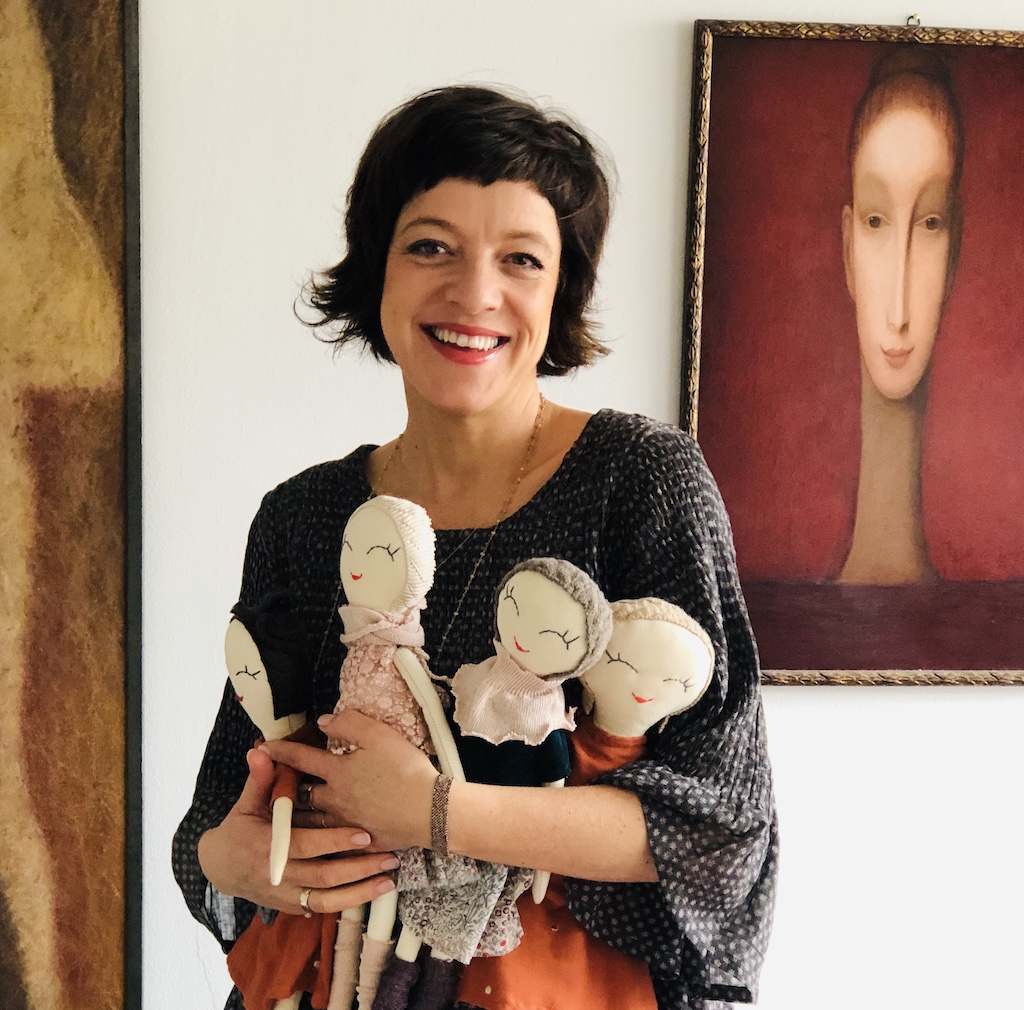 Barbara Langl
Hi there. My name is Barbara Langl and I am the founder of the label *when is now. I am a creative entrepreneur who is passionate about fashion and dolls design, textile arts, and embroidery.
At *when is now, I create one-of-a-kind, handmade fashion pieces that are modern and timeless. My designs are perfect for women who value shopping small and appreciate the beauty and high value of handmade craft. I also organize creative retreats, one-day courses, and DIY projects focused on sewing, textile art and embroidery.
My journey with *when is now began in 2019, after attending a creative retreat hosted by The Makerie. Since then, I have been dedicated to using beautiful and extraordinary textiles and fabrics, with a focus on organic and vintage quality. I am committed to producing my designs in a slow and sustainable way in Austria and Germany.
Before starting *when is now, I earned master's degrees in theater, film and media from Vienna University, as well as in cultural management from the University of Music and Performing Arts Vienna. I then ran my own artist agency from 2004 and worked as an assistant director and production manager for numerous events and theater productions. In 2008, my husband and I built a market research agency together, which is still running today.
However, I missed the creative aspect of my work and decided to create my own label. As a trained ladies garment maker, I have spent the last few years learning new techniques, especially the art of draping on the dressmaker's mannequin. I also attended a 1-year masterclass with Germany's number one designer in upcycling, Christine Mayer of MAYER.into the light, which helped me perfect my techniques and make a contribution to sustainability and slowness in the fashion industry.
I have had the opportunity to learn from and work with many talented teachers and trainers, including Andreas Fischbacher, Christine Mayer, Jess Brown, Ekta Kaul, Adriana Torres and Heidi Parks.
I live in Vienna and Upper Austria with my husband and daughter, and I would love to welcome you to join me in my sweet spot for creativity or follow me on Instagram at whenisnow_at.
Thank you for considering *when is now for your handmade fashion needs and creative endeavors.
Love, Barbara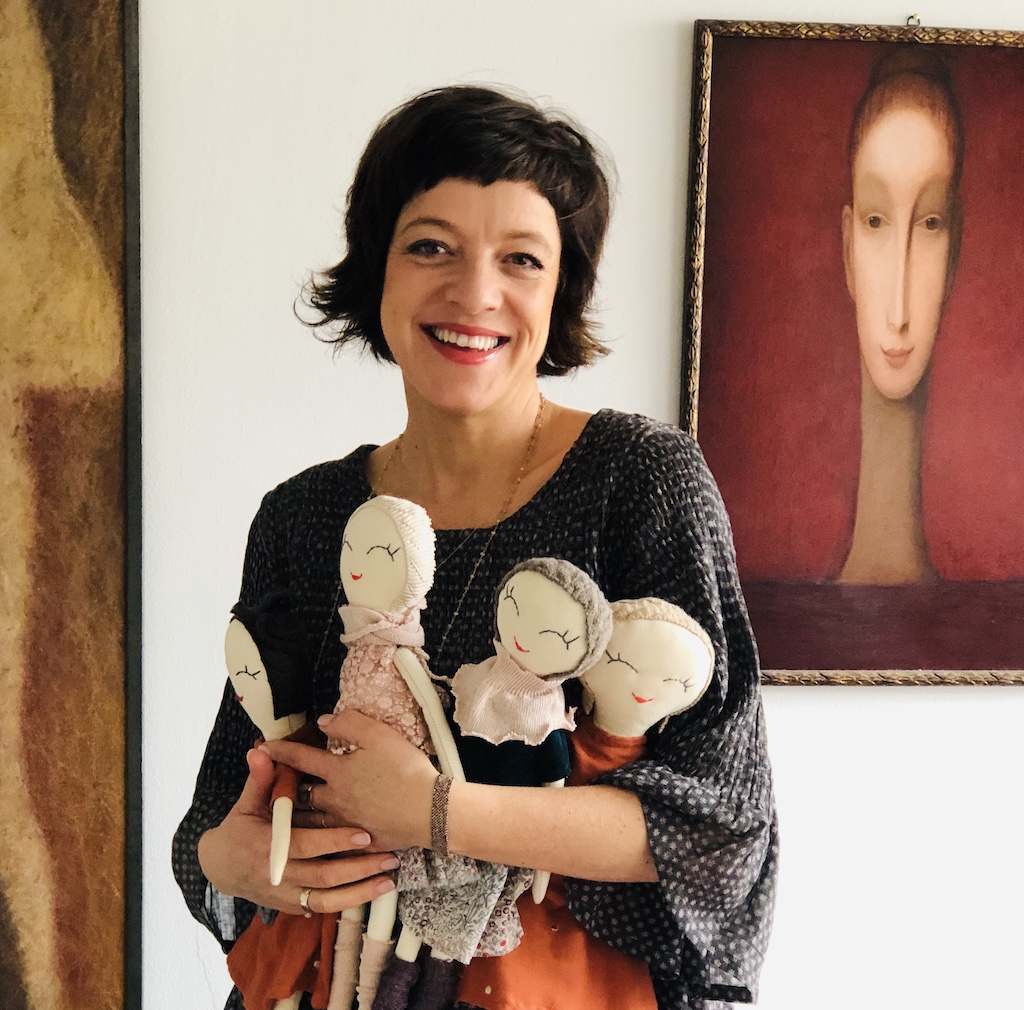 copyright 2023 | *when is now, handgedacht & handgemacht.